Shirley, Cornelius and I, started Stonekrete Southwest Installations because we could see the value and benefits of owning a business that would beautify and add value to most all properties at a reasonable price with no tear out to existing surfaces. I think we are typical of the people that would be most interested in such a business. Our personal profile is listed below for your review.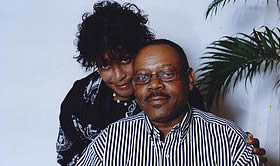 Jim and Shirley Lewis
Shirley and I have been married for forty-six (46). We have two children, seven grand children and enough great grand children to form a football team. I was part of a large family, so it feels normal.
Shirley and I own Oil patch Supplies and Consulting LLC, which we started in 2008. OPSC is a young, energetic company that provides high quality spare parts & equipment to the oil & gas, and other selected industries in the U.S. and international markets. We also own and operate OPSC Investments LLC, which is a real estate acquisition and management company.
I attended Southern University in Baton Rouge, Louisiana and I am a Vietnam War Veteran. For one year, two months and fourteen days I was in South Vietnam serving. I was attached to the 82nd Airborne, Phu LOI Recon Patrol where I learned the importance of team work and striving to be the very best in class.
After I retired from Exxon Mobil in 2008, Shirley joined me and took a leadership role in helping to direct Oil Patch Supplies and Consulting LLC, in its quest to become an international leader in selected markets and products. Shirley applied her considerable skills and experience to help define and implement our role in promoting social, environmental and economic growth for our company. Shirley attended Du-page College, Glen Ellyn, Ill. A few of the positions she has held are as follows: Nurse LPN), Department store manager, Real Estate Agent, Admin Officer and Assistant Curator. Additionally, Shirley owned and operated her own antique shop (Traditional Antiques, Beaumont, TX.)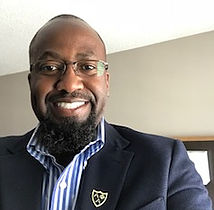 Expertise in Mechanical Engineering enhanced with a unique ability of leveraging interpersonal skills (technical skill set, genuine passion for people, understanding the impact of people's differences, motivating others to expand talents and push boundaries). Trained and proven in providing staff coaching, technical training and mentoring resulted to increasing productivity and equipment reliability.
Prior experience along with Exxon Mobil's tenure, enhanced his creativity, management, people skills, and technical expertise for optimum results. CJ's reputation has secured his position as a credible and respected voice in this industry throughout the WORLD!
Related experiences include: Construction Adviser and Onshore civil work completions adviser. Duties included: Road work, concrete foundations for tank stations and buildings, direct / monitor all sub-contractors to insure work is done according to specifications and design. Also, responsible to insure the work was completed with no safety incidents.
Contact Info:
​StoneKrete Southwest Installations
14090 Southwest Freeway, Ste. 300
Sugar Land, TX 77478
281-437-9589
email: swinstallations@stonekrete.com
​Coverage Area:
77406, 77417, 77420, 77430, 77435, 77441, 77444, 77451
77459, 77461, 77464, 77469, 77471, 77476, 77478, 77479
TESTIMONIALS
George S. / Sugar Land, TX
"StoneKrete Southwest cleaned our driveway and replaced our old, rotted wood expansion joints with polyurethane caulking. They also cleaned and resealed an existing overlay on our pool deck and patio. Both areas look great".
Kathleen / Missouri City, TX
"I had my patio resurfaced with a limestone overlay by StoneKrete Southwest Installations. I love the look of the stone patio. The work was done very neatly"
R. Lee / Missouri City, TX
"StoneKrete Southwest Installations recently resurfaced our pool deck and patio. The stone pattern looks beautiful. We are very happy with the work"