Installations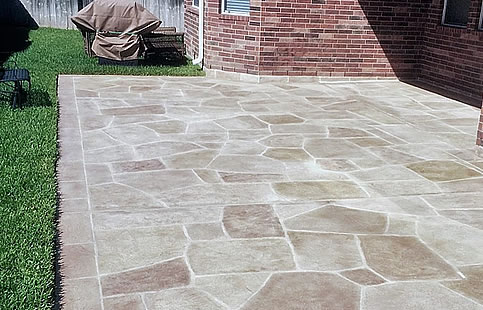 StoneKrete Products has certified dealers that install our products. Each dealer goes through an extensive training process before becoming a certified installer. Training goes beyond the classroom and every dealer receives our ongoing support in order to provide the finest quality for their customers.
Our dealers are second to none when it comes to quality craftsmanship. Every project is given the attention to detail it deserves, no matter the size or complexity of the job. They include the homeowners in all phases of their project. From pattern choices, to color selection and sealer options, you are as involved as you want to be. We want you to be completely satisfied with your experience working with our dealers, and we're not satisfied until you are.
Our Process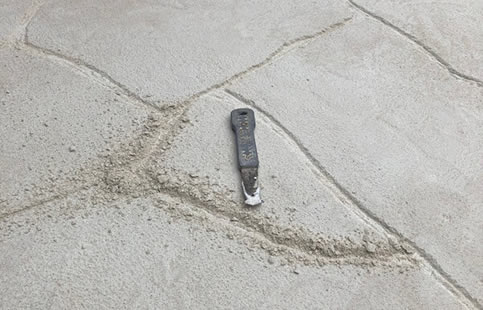 The issue with most coatings these days is that they are applied as fast and as cheap as possible, basically, get it done and move on to the next one. We don't adhere to that philosophy. Every job should get the attention it deserves, using the highest quality materials, and that's the way we do it.
The installation process begins with preparation of the substrate. Prep is the most important part of any installation as it can make or break the whole job. The surface must be thoroughly clean and have the proper profile to accept the coating (see our articles for more information on prep). After the surface is carefully prepared, the base/bond coat is applied. Next to the prep, this is the second most important part of the system. After that has dried, the texture is hand troweled, sponged, and finally carved into the selected pattern. Once the texture is completely dry, it is cleaned up and the coloring process begins. The iron oxide powders are mixed with a polymer/water solution and either sprayed and or sponged on. Next the grout lines are grouted and then two coats of sealer are applied.
Click on a images to view larger