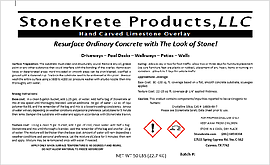 StoneKrete Bag mix is a single component (just add water) blend of crushed limestone, graded silicas, polymer, white cement, and other proprietary additives. This one bag is used for all aspects of the system.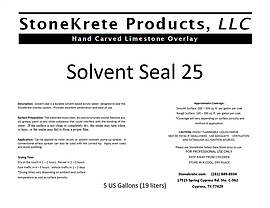 Solvent Seal 25 is a high quality, 25% solids, solvent based acrylic sealer, formulated to be used as a protective coat over the StoneKrete texture and grout.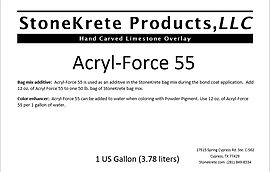 Acryl-Force is a concentrated acrylic polymer used as an additive in the StoneKrete bag mix during the base/bond coat application. It can also be used during the coloring application when mixed with water.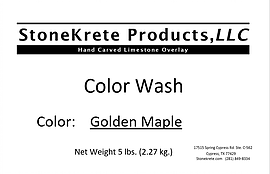 Color Wash is an iron oxide powder pigment that is used as a colorant for the StoneKrete system, to create natural looking stone colors. Color Wash can be mixed with water and Acry-Force, and sprayed or sponged on the surface. It can also be applied with a damp sponge right out of the bucket to create highlights.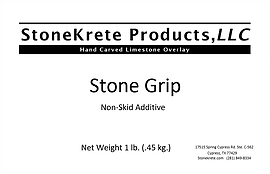 Stone Grip is a micronized polymer anti-skid additive for use in Solvent Seal 25. Stone Grip is added to the final coat of sealer to provide extra traction when wet.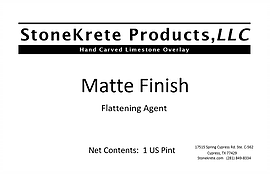 Matte Finish is a solvent based flattening agent used to reduce the gloss level of Solvent Seal 25. A satin or matte finish can be achieved depending on the amount used.