StoneKrete of Central Texas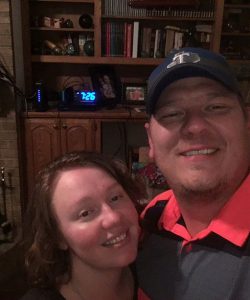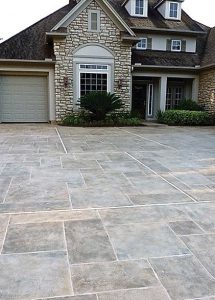 Joel and Samantha Grochoske were both born and raised right here in Central Texas in a small town just minutes from Waco. Because of this they have watched the area change and grow over the years and are excited to take part in the continued positive growth of Central Texas. Not only are they familiar with the Central Texas area, they truly love and value it and its residents.
Joel enlisted in the U.S. Navy Submarine Force immediately following high school and served as a Machinist Mate on the USS Greenville from 2001 to 2005. During his service Joel learned the importance of attention to detail and commitment to excellence. Once he returned to Texas he worked for Mrs. Baird's as an independent route operator for several years. In 2012 Joel began his career with Goodyear Commercial Tire. In these roles Joel gained several skills including knowing the importance of customer service and satisfaction.
Samantha stayed local and worked in retail, television, and data entry for several years. She earned a Bachelors in Psychology from Tarleton State University and now works as a case manager for a local non-profit organization. She is committed to serving her community and has a passion for working with youth and families.
Joel and Samantha are proud parents to three young children and share a love for family, community, and Christ. They bring a commitment to excellence to every job and are just as dedicated to serving the customer.
StoneKrete of Central Texas
Contact Info:​
StoneKrete of Central Texas
133 Thiele Rd.
Lorena, TX 76655
254-744-0079
email: stonekretecentraltexas@stonekrete.
www.stonekrete.com
Coverage Area:
76524, 76557, 76624, 76630, 76633, 76638, 76640, 76643, 76654, 76655, 76657, 76664, 76682, 76684, 76691, 76701, 76702, 76703, 76704, 76705, 76706, 76707, 76708, 76710, 76711, 76712, 76714, 76715, 76716, 76797, 76798, 76501, 76502, 76503, 76504, 76508, 76511, 76513, 76533, 76534, 76540, 76541, 76542, 76543, 76544, 76547, 76548, 76549, 76554, 76559, 76564, 76569, 76571, 76579, 76055, 76621, 76622, 76627, 76628, 76631, 76636, 76645, 76648, 76650, 76660, 76666, 76673, 76676, 76692